How to Collect Money for a Group Gift in 2023
Apr 8, 2023
Organising a gift for a colleague, friend, or family member might be tough sometimes even for the best project managers among us 🤓. Yet most special occasions like birthdays, farewells, weddings, retirement, or baby parties call for gifts and the expectations are usually high. And if you are the lucky one to take over the gift organisation of the group gift, congrats, you've got a tough task.
Luckily there is an easy way to collect gift contributions online and we even have some tips on finding the most suitable gift.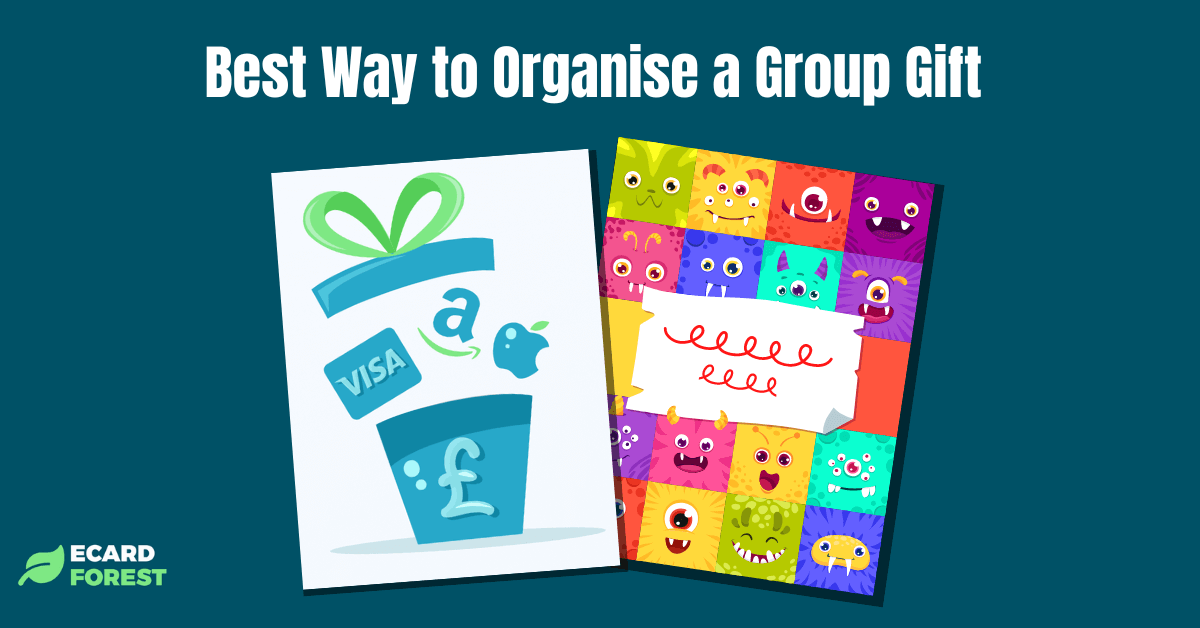 How to collect money for a group gift
There are multiple options - from the traditional way of collecting cash, to direct bank transfers and specialised money pot apps - you'll be spoilt for choice. Yet most of those are highly transactional and disconnected from the final gift and the potential greeting card you might want to sign for the receiver. Those options don't make it easier on the organiser.
The best way to collect money for a group gift is by getting an e-card and a collection pot by EcardForest. Those are easy to create and can accommodate an unlimited number of ecard messages as well as money contributions - that can hold even the biggest of all parties 🥳.
Here's how it works:
Pick an ecard design suitable for the occasion. A gift collection pot is already included.
Invite everyone to sign the ecard and contribute to the gift collection. People can easily add wishes and messages online. Contributing to the collection pot works easily by credit or debit card.
Send the final greeting ecard and the collected amount to the receiver.
⭐ The best part of this gift collection is that the receiver chooses a gift they want to have. No unwanted presents, no wasted time and energy on wondering, and no disappointments 😉. The receiver can even redeem the collection pot as a digital VISA card and use it to pay for the party. They have all the options.