3 Things You Need to Know About Sending Greeting eCards in 2023
Jan 1, 2023
In the new year, it's important to stay up to date on the latest trends in greeting cards. If you're wondering what ecards are all about, how to create one, and why you should care, we've got you covered.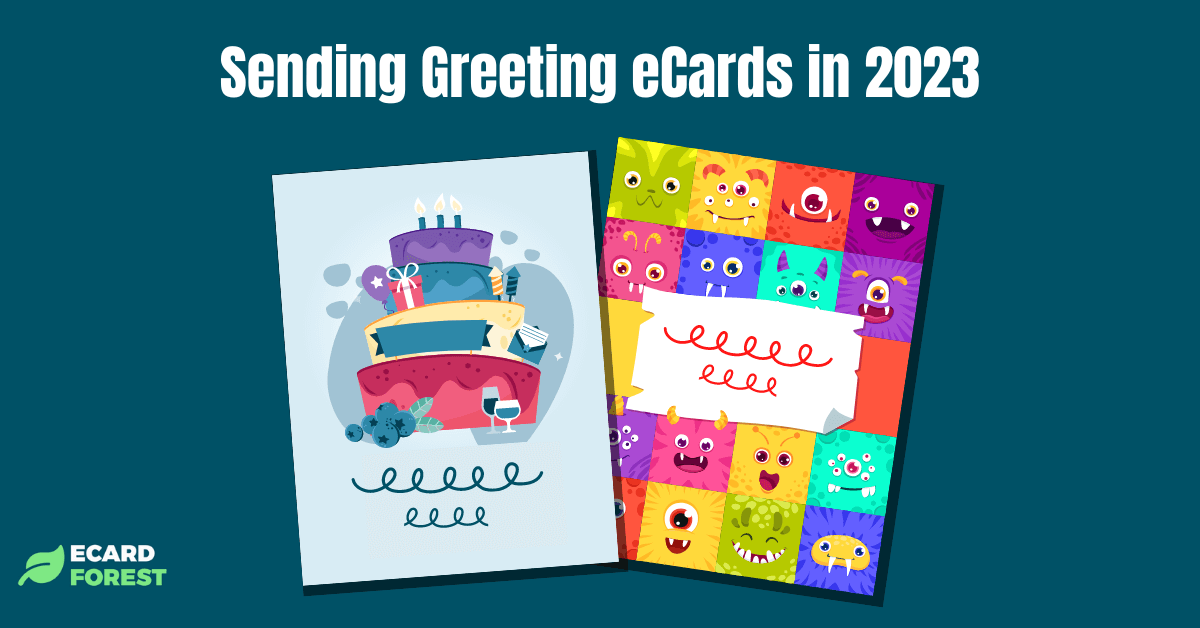 1. What is an ecard?
Ecards are the digital version of traditional greeting cards. The difference is that ecards can be sent and received online unless, of course, you have a sentimental relationship with paper, in which case you can print an e-card too. Actually, ecards have been around for a while. They were very popular in the early 2000s and you can probably remember how your aunt would send you an animated ecard per email that would play music when you open it. Glad those times are over, right? While the news about the end of this era has not reached every part of the world yet, a new ecard era has arrived.
Ecards are dead. Long live ecards!
The need to work from home during the COVID-19 pandemic and to keep away from other people, in general, has given a second life to ecards. People found comfort in sending ecards to their colleagues, friends, and loved ones to celebrate special occasions like birthdays that they couldn't attend.
A recent strike of the UK Royal Mail just before the holiday season proved that we need to finally let the paper greeting cards go and switch to ecards.
In addition to individual ecards, you can also send group ecards to celebrate with a larger group of people.
2. How to sign a card from a group?
Creating a group eCard is easy with the right service. Here are four simple steps to follow:
Pick a group ecard service like EcardForest.
Choose a design and create an ecard online.
Share the ecard with everyone in the group to sign it online.
Send the completed e-card to the recipient.
Easy as that!
As it turns out, ecards are not only easy to use but also eco-friendly.
3. Why are ecards good for the environment?
Ecards have a smaller environmental impact compared to traditional paper greeting cards. Each ecard uses only a tiny amount of energy to store and function, while paper cards require resources for production, mailing, and delivery. Not to mention that you depend on the postal service to deliver your card, which is sometimes a task on its own, especially during the holiday season. By sending an eCard, you can save paper and reduce your carbon footprint. It's a great way to save a tree without having to eat a beaver!
It's time for some (environmental) action!
Join EcardForest's "New Year, New Me" program!
The "New Year, New Me" program is all about sharing love and protecting the environment at the same time. Every purchased group ecard on EcardForest plants one tree.
Stay consistent and keep planting trees around the world for every occasion celebrated. Keep track of your progress in your EcardForest account and continue to make a positive impact on the planet.