How to Create Ecards Online Like a Pro - No Special Software Required
Jan 6, 2023
Sending greeting cards to friends and loved ones is a thoughtful way to celebrate special occasions. However, finding the perfect card and coordinating its delivery can be stressful, especially when you're trying to surprise someone who always has the best gift ideas and pays attention to detail. That's where ecards come in handy!
Here are some tips on how to impress with beautiful ecards easily.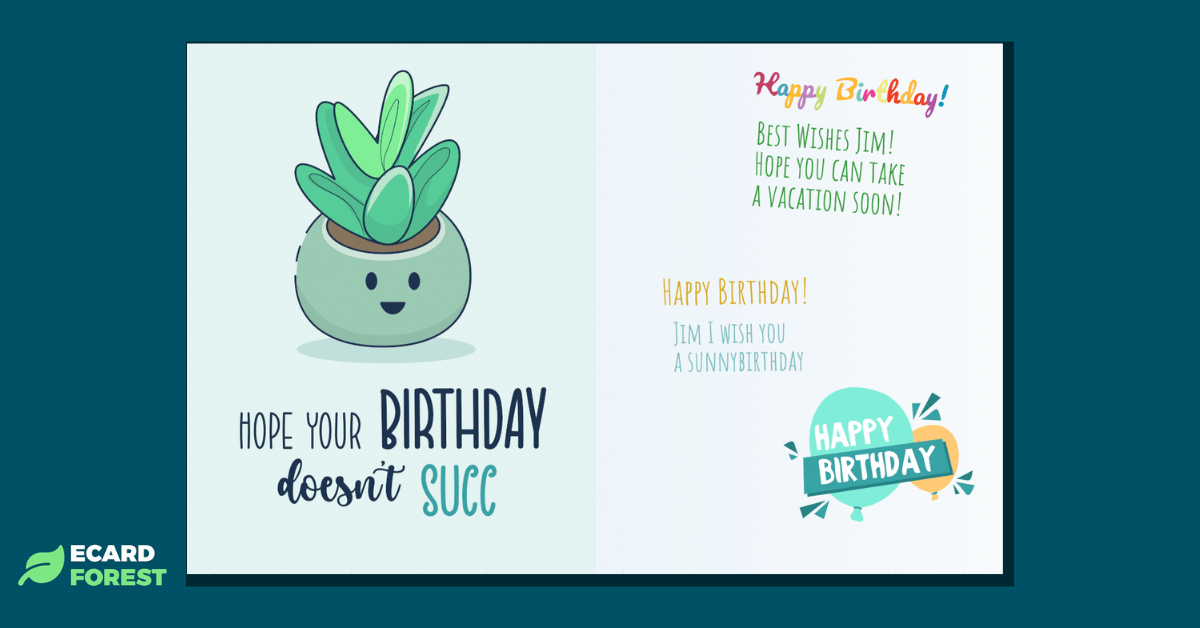 In a nutshell, it comes down to three things:

The looks: Creating a beautiful ecard
The personal touch: Personalising to the receiver
The closing: Signing off properly
Learn how to create beautiful e-cards
Use a specialised website like EcardForest. Ideally you can choose from a wide selection of available designs, which can save time and effort. Plus, many ecard services offer automatic delivery options and let you schedule everything in advance, so you don't have to worry about missing the occasion.
Alternatively, you can look for ecard templates online. Some photo printing companies also offer customised ecards, but these may be limited in terms of design and delivery options.
Personalise your ecard to the receiver
Attention to detail, remember? Here're some ideas on how to rock that:
Add the recipient's name to the cover of the ecard
Upload a picture of a special memory on the cover or in the ecard
Use text styles, fonts, and colours
Upload a custom GIF
For milestone birthdays: Add the recipient's age on the cover
Easy as that!
Finish your ecard with the right closing
It's important to choose the right tone and make sure the closing matches the rest of your message. For example, signing a birthday ecard for a close friend might warrant a joke or an affectionate closing like "XOXO," while signing a farewell card for a boss would be more appropriate with a formal closing like "Thank you and take care."
If you're signing an ecard as a group, it's best to align your closing with everyone else's.
If you're sending a get well soon or a sympathy ecard, consider using a more caring closing like "Take care," "Sending hugs," or "Thinking of you." Remember that your ecard and message should be tailored to the recipient and the occasion.
A pro tip: Put yourself in the recipient's shoes.
Does everything sound and look good?

If yes: Congrats you are an ecard pro now!
If no: Almost there! Give it another go.
Now you're ready to rock any occasion. With a little attention to detail, you can create a thoughtful and personalised surprise that is sure to be appreciated.
If you are creating an ecard for a birthday, wedding, farewell, or baby shower, adding a gift to the ecard might be a good idea. Check out this to learn more.