What to Write in a Baby Shower Thank You Card - 15+ Message Ideas
Apr 10, 2023
Baby showers are a great occasion to share the joy and excitement that come with a new baby. After the celebration, it is important to thank those who attended and show your appreciation for their love and support. Check out our list of message ideas for a thank you card and find out how to send one easily online.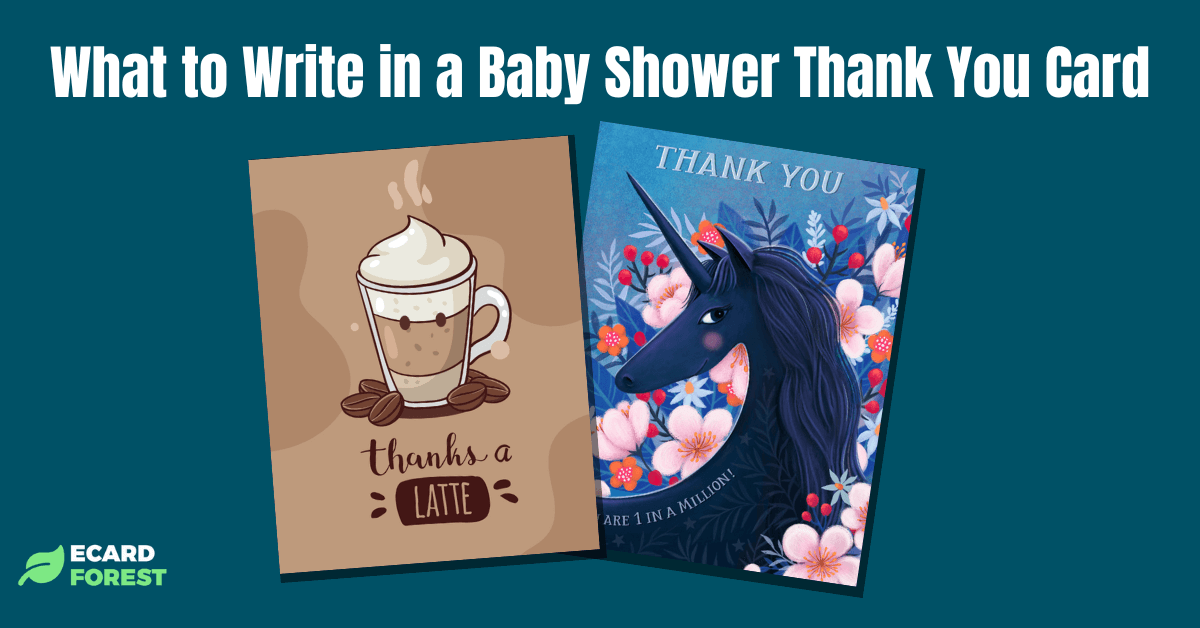 How to write baby shower thank you cards
Express your gratitude: Start by expressing your gratitude for the individual's attendance, gift, and well wishes.
Personalize the message: Mention specific details about the individual's gift or their presence at the shower. This will show that you have taken the time to reflect on their role in your special day.
End with a heartfelt thank you.
What to write in a baby shower thank you card
"Thank you for celebrating this special time with me. Your presence and well wishes mean the world to me."
"Your thoughtful gift for [baby's name] was truly appreciated. Thank you for being a part of our joyous occasion."
"Your love and support have made this time even more special. Thank you for being there for us."
"Thank you for being a part of the journey to welcome [baby's name] into the world. Your generosity and kindness mean so much to us."
"Your thoughtfulness and kind words will always be remembered. Thank you for being a part of our baby shower celebration."
"Your gift was perfect and [baby's name] can't wait to use it. Thank you for being a part of our special day."
"We are truly grateful for your love and support. Thank you for being a part of our journey to welcome [baby's name]."
"We are overwhelmed by your generosity and grateful for your presence at our baby shower. Thank you for being a part of this special time."
"Your kind words and support mean the world to us. Thank you for being there to celebrate the impending arrival of [baby's name]."
"Thank you for showering us with love and support at our baby shower. We are blessed to have you in our lives."
"We are so touched by your thoughtfulness and generosity. Thank you for making our baby shower such a special day."
"Your presence and thoughtful gift were truly appreciated. Thank you for being a part of this memorable celebration."
"We are so grateful for your friendship and support. Thank you for joining us to celebrate the impending arrival of our little one."
"Your love and well wishes for our growing family mean so much to us. Thank you for being a part of our baby shower."
"We are blessed to have you in our lives and grateful for your support as we prepare for [baby's name]'s arrival. Thank you for making our baby shower such a special day."