What to Write in a Sympathy Thank You Card - 13 Message Ideas
Apr 13, 2023
Expressing gratitude after a loss can be challenging, but a sympathy thank-you card is a simple and thoughtful way to show appreciation for the love and support received during a difficult time.
We have put together some recommendations on what to write in a sympathy thank-you card.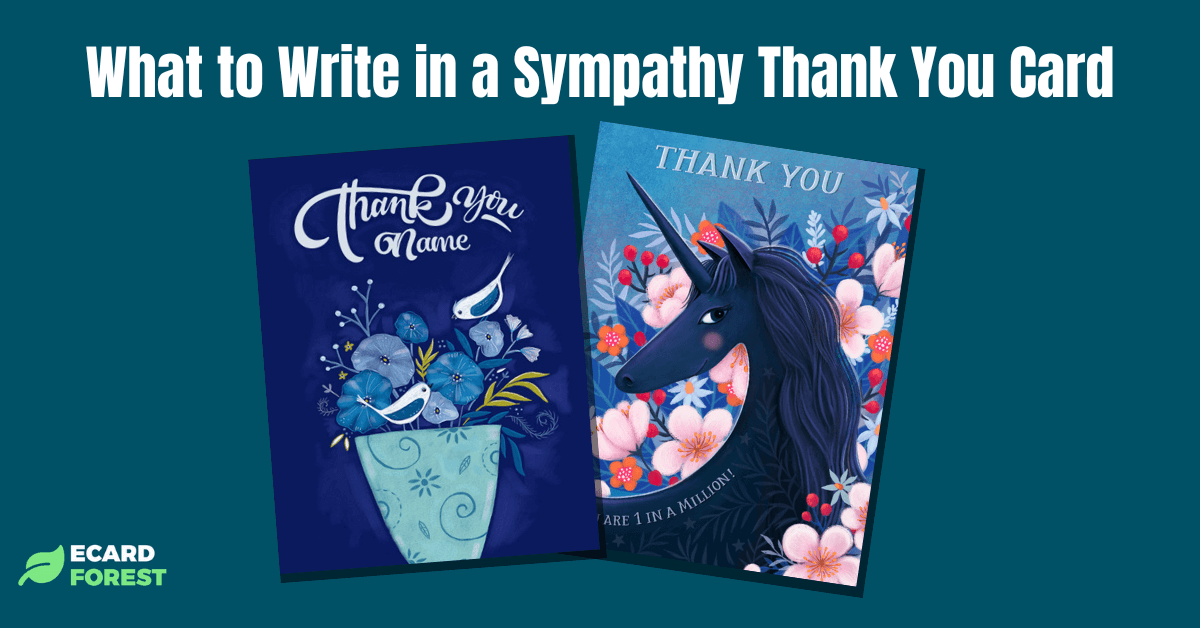 Some general tips:
Acknowledge the gesture: Start by thanking the person for their thoughts, condolences, or support during the difficult time.
Personalise the message: Mention specific actions or words that were particularly meaningful to you during your loss.
Express your gratitude: Express your gratitude for their presence in your life and the support they provided during your difficult time.
Mention the impact their gestures or words had on you.
Offer hope: End your message on a positive note by expressing hope for the future.
What to write in a sympathy thank you card
"Thank you for being there for me during this tough time. Your kind words and comforting embrace meant the world to me."
"I am grateful for your love and support during this difficult journey. Your gestures of kindness will never be forgotten."
"Your generosity and thoughtfulness have brought me comfort during this challenging time. Thank you for being such a special friend."
"I am truly grateful for your love and support during this difficult time. Your kindness has been a source of comfort for me."
"Thank you for being a shining light in the darkness. Your presence has brought me peace and I am forever grateful."
"I appreciate the outpouring of love and support from you during this trying time. Your generosity will always be remembered."
"Your words of encouragement and comfort have helped me through this difficult time. Thank you for being there for me."
"I am grateful for the memories we shared and for your continued love and support. Thank you for being a part of my life."
"Your selfless act of kindness has touched my heart and brought me comfort during this difficult time. Thank you for being a true friend."
"I am humbled by your generosity and kindness. Your thoughtfulness has been a source of strength for me."
"Thank you for being a source of comfort and support during this difficult time. Your love and friendship mean the world to me."
"I am grateful for the love and care you have shown me during this challenging time. Your presence has made all the difference."
"Your gestures of sympathy have been a source of comfort for me and my family. Thank you for being there for us."